Endless opportunities for people and organizations
to create and collaborate
True VWORLD is creating the future of hybrid workplaces for business and education today.
Powered by True, True VWORLD brings you a suite of solutions to empower remote collaboration and communication for individuals, enterprises, educational institutions and government agencies.
Our platforms are designed to create secure and efficient virtual workplaces, so you and your teams can conduct meetings, share documents, exchange messages and so much more from anywhere and any device.
Change the way you work with True
VWORLD
True VWORLD is paving the path for hybrid workplaces with platforms built for seamless and secure everyday productivity.
Trusted by more than 500 brands and enterprises
A story of tools and the future of work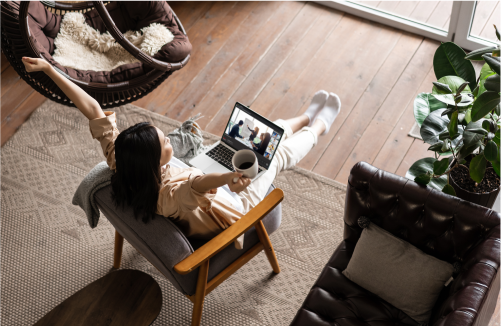 The world is changing. Workspaces are no longer defined by physical walls and spaces. They are now defined by the ability of individuals, teams, and enterprises to communicate and collaborate from anywhere
We recognize that the future of hybrid work is here and created True VWORLD, a secure virtual workspace platform with all the key tools to bring people and businesses of all sizes together regardless of location.
True VWORLD is powered by True Digital Group, a multinational technology company headquartered in Bangkok, Thailand.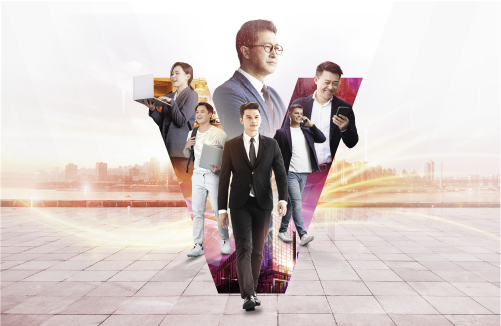 "To meet the needs of our employees in the new hybrid work era, we use VCLASS as an online learning management system (LMS) for training and development. With VCLASS our trainees can access all training materials and learn from anywhere, anytime and from any devices, which results in effective and efficient learning and development. The VCLASS customer service team is also very supportive and helpful in ensuring all our needs are met."
Engineer - Wire & Wireless Co., Ltd.
"As a training director and instructor, it is important for me to be able to keep an eye on my trainees' progress. Through VCLASS, I can conduct online assessments and receive performance reports. I can also use VLEARN to see how the trainees are engaging with my content and see what's working. Everything is available in one place and learning can take place anywhere and anytime. One of my favorite features is the chat function because there is no expiration date for messages and files, so it's easy to refer back to something when I need to. I would recommend VLEARN for any organizations seeking a high-performing, seamless online learning and training platform for their employees."
Associate Director, True Academy - Technical/ Training Management Department
"VROOM allows you to meet online easily and quickly, anywhere, anytime."
"VROOM is easy to use and very suitable for the new normal of hybrid workplaces. What makes VROOM unique is that I can create a meeting room with a specific name and it is available for me to use again anytime I need. I don't need to create new meetings each time or look for meeting links in my email. My meeting room is there and ready to use any time I want."
Stay up to date with the latest news and updates from
True VWORLD